It's great to be a gryphon.
Working full time with fixed hours can suck the life out of you. I've had my fair share of difficulties while trying to get used to being employed full-time and I actually wrote about how I survive
here
. However, I learnt this month that surviving isn't good enough. You should be enjoying yourself while you're at it - and this is how I do it. Back when I was a teenager, I have always been inclined to competitive sports and every time I get stressed up about academics, I had my co-curricular activities to turn to. Just like how it was in school - every time I feel overwhelmed by work or any work related issues - I have my Gryphons.
Every year, my company would hold inter-house tournaments/competitions with sports like bowling, athletics and of course, soccer. Although the competition structure could be improved, everything is pretty legit and everyone looks forward to it every year. In that moment, it doesn't matter which department you came from or what position you hold in the company. Everyone is equal and everyone is there to distress - and this isn't something every working Singaporean get to enjoy because not all companies bother with their employees after working hours. I'm blessed to be working for one that does.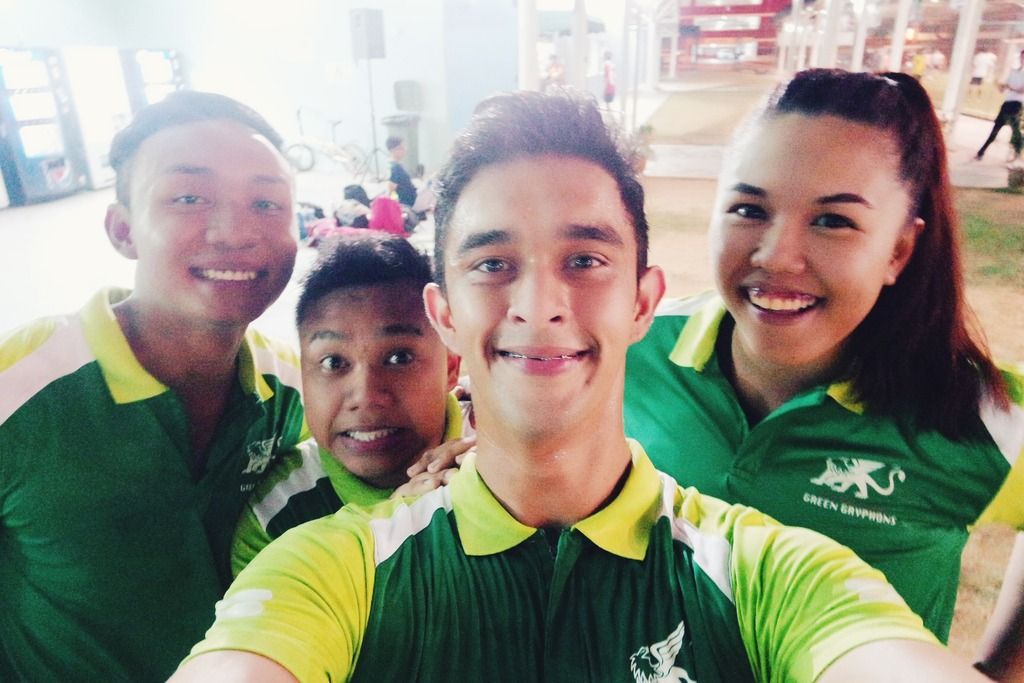 I was contemplating on whether or not to join this year (seeing most of my friends couldn't make it) but after much persuasion from Halik & the rest, I went on with it with my Battlestar friends, and I am glad I decided to be a part of this amazing team. From the training sessions, to the actual tournament itself - I can honestly say that it was one of the most exciting months this year. I got to make a whole bunch of new friends (mostly annoying abang
bodies
bullies from the water park) and got to actually compete after almost two years of not feeling tournament jitters.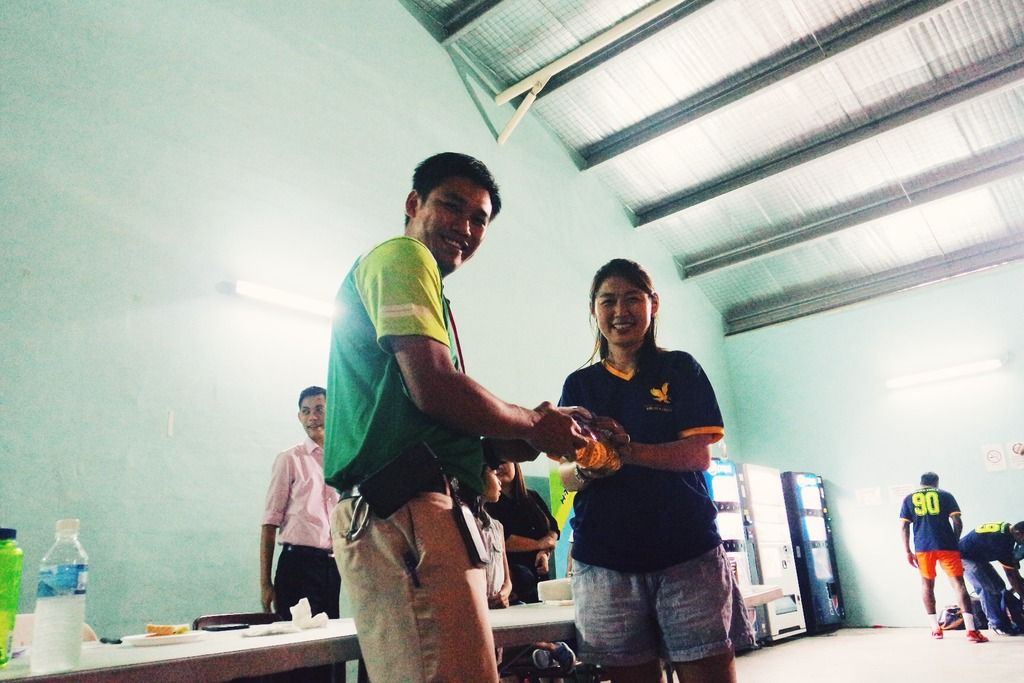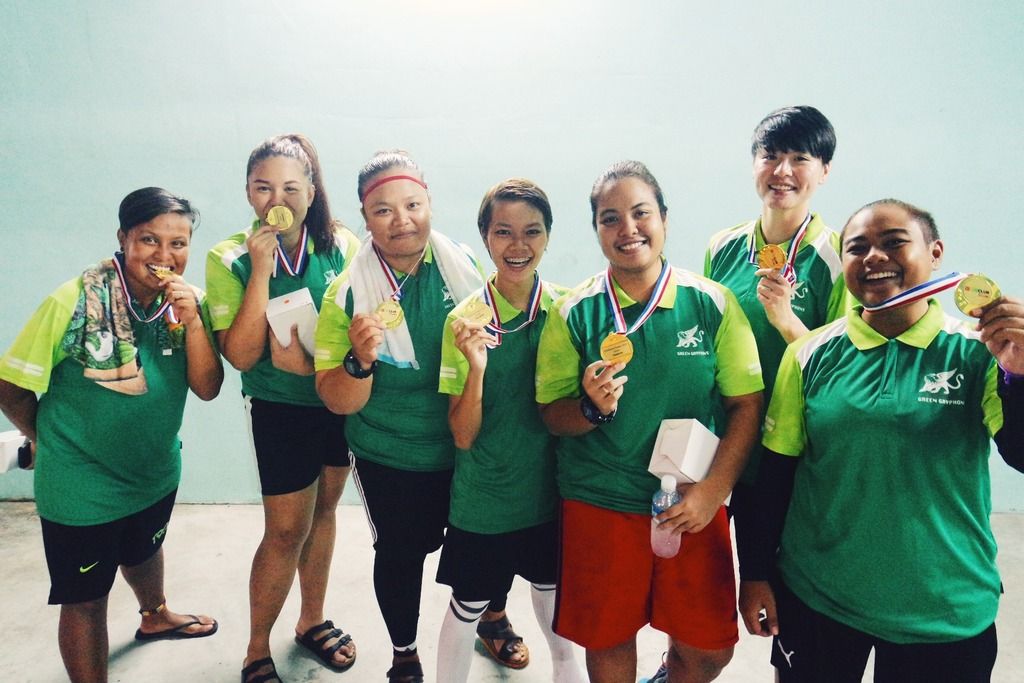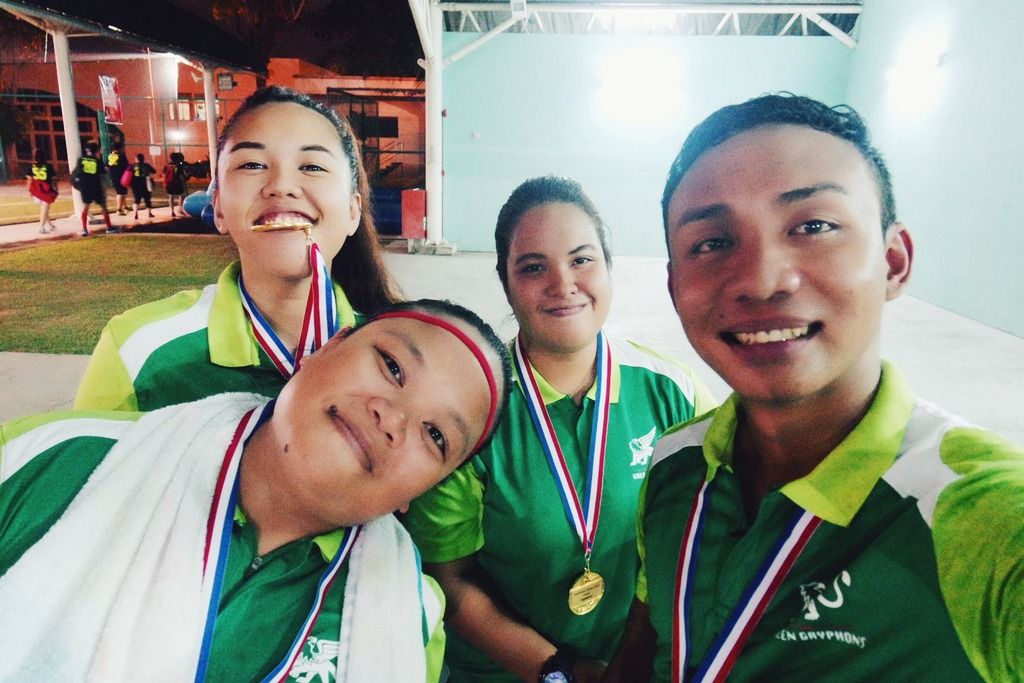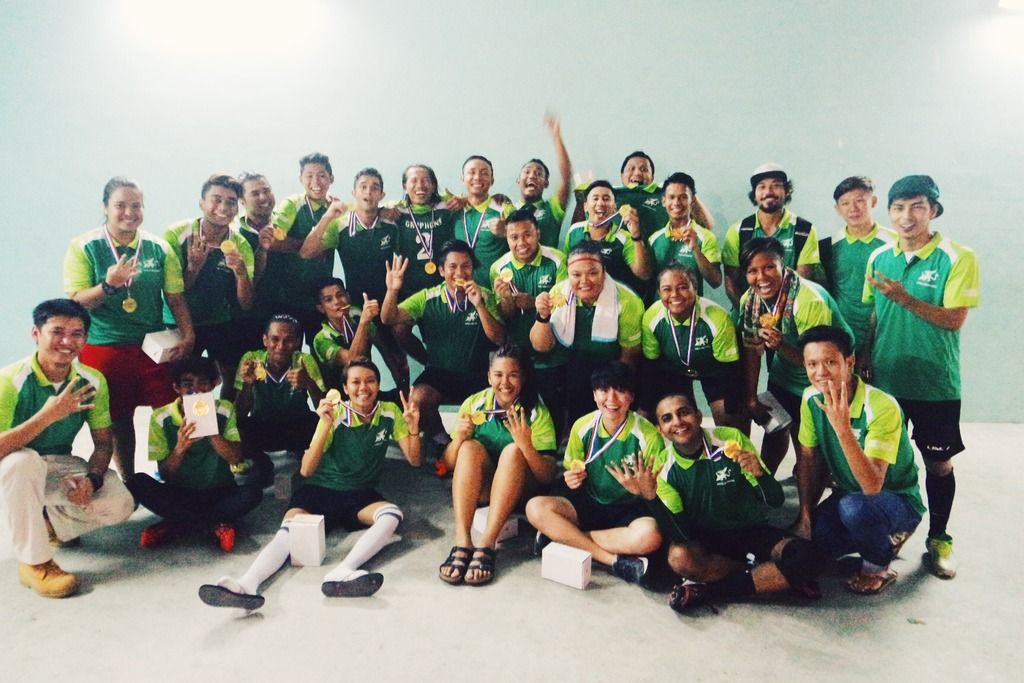 We were all so nervous before because our team consisted of mostly, new players and the opponents were surprising good this year but thankfully, for the forth year running, we took home the gold yet again. It definitely is great, to be a gryphon.